The CM's son who wants to act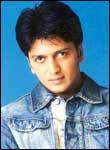 His father, Vilasrao Deshmukh, is the Chief Minister of Maharashtra, the Western Indian state.

You could say that

Ritesh Deshmukh has the right connections. At the moment, this 24-year-old is is keeping his fingers crossed for the release of his first film Tujhe Meri Kasam directed by K Vijaya Bhaskar.

Ritesh, who gave up his architectural career to join films, says, "I am doing this film for me; not for the audience."
Excerpts from an interview with Sheetal Seth.
Why the decision to join films?
Well, I joined the Lee Strasberg Theatre Institute, New York, in the United States, for some experience in acting.
After I came back to India, I resumed architectural work. But [cinematographer] Kabir Lal, who was aware that I had formal training fixed a meeting with director K Vijaya Bhaskar. I was convinced about the film's potential and spoke about it to my family.
How did your family react when you announced your decision?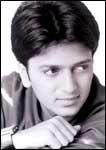 My grandfather's reaction was the worst. He was quite angry with me. I couldn't muster up the courage to speak with him, and we lost touch for two months.
However, my father was happy and my mother was very supportive.
What was your first day on the job like?
I forced myself to be confident and went about with this air of fake confidence. When the shooting began, everything was a whirl. That the lead actress Genelia D'Souza was also a newcomer made me more comfortable.
I don't want to say too much about the film. It is about two close friends who have known each other since childhood. But I wouldn't call it a love story.
Do you recall any embarrassing moment during the shoot?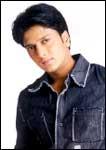 I was shooting in Pune, Maharashtra, when the State Assembly elections were on. I never roam around with security, but at the airport all the cops wanted to click photographs with me. That was really embarrassing.
Tell us something about yourself.
I have been reserved --- that's probably why the girls don't hit on me. *laughs* During my free time I love playing cricket and watching films. I like partying at Athena [a popular Mumbai nightclub], too.
What was life like as a child?
We have always lived in government quarters; life was pretty routine. But I was never allowed to cycle on the road. My parents were pretty protective of me.
I come from a rural background. I learnt my biggest lessons while playing in the muddy water and working on the farms in Latur, Maharashtra, where my dad was a sarpanch [village head].
How would you describe your dream woman?
My dream woman is tall, pretty and possesses a good sense of humour. And if she were more intelligent than I, I wouldn't be intimidated.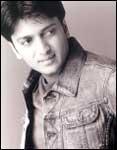 What are your future assignments?
Many offers have been coming my way. But I haven't signed any --- I am waiting for the right role. I am looking for challenging stuff. But I would never play a character that would discriminate or insult any community.
I can't sully my father's image. I can't have a carefree attitude when in public. People will always look upon me as the CM's son.