Advertisement
January 12, 2008


Getting from one city corner to another is not always easy. There could be, for instance, a car-load full of chattering kids or passengers taking never-ending mobile phone calls who could impede your progress and make you miss that vital turn. Even if you have an able navigator at your side, getting lost on the road is a distinct possibility in our metros.

But now, you need not stop at the corner store to ask for directions. Thanks to a new breed of global positioning systems (GPS) devices that can be installed in your car, getting to your desired destination is easier than ever before. Besides, these devices can also play music and movies and store images while helping you skirt the traffic, or find the nearest ATM.

You may ask why you should spend money on these systems when you can just ask for directions or rely on paper maps.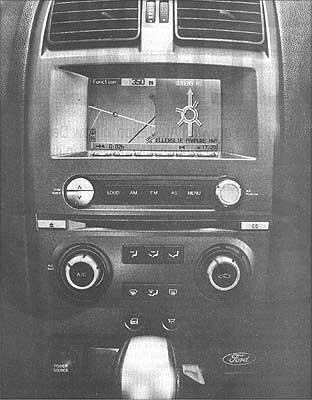 But paper maps cannot recalculate your route or alert you when you take a wrong turn. Text and voice-guided directions are, in fact, standard functions performed by today's automotive GPS devices, all designed to make your time on the road less stressful.
MapmyIndia's portable GPS navigation device, MapmyIndia Navigator, is loaded with a single seamless navigable map of India, connecting 55,000 village and town points, 150 cities containing important landmarks and a complete set of streets, localities, sub-localities and landmarks for 18 cities.
Once you have entered your location and destination, you will be given real time turn-by-turn navigation and graphical map guidance supported by voice instructions on a 3.5 inch colour touchscreen. Priced at Rs 21,000 (in the NCR) and Rs 22,000 (in other cities), this is worth it.
Voxtel Telecom -- part of the $500 million telecom giant Binatone Electronics International Group -- has optimistically forayed into the $18 billion (Rs 70,000 crore) telecom equipment market.
The company is buoyant about achieving sales revenues of over $100 million by the end of 2008 with its wide range of telecom and personal navigation products. Consumers have the option of buying GPS service from their mobile phone carrier, manufacturers like Nokia, or go for personal navigators like MapmyIndia, Voxtel or SatNav.
Whatever you choose, there are some basic features that you should look out for -- a bright screen that is visible in all lighting conditions, a sturdy vehicle mount (windshield, vent, or dashboard) and car charger and user-friendly menus and software.
Bharti Airtel [Get Quote] too has announced the launch of GPS-based navigation application on mobile handsets in collaboration with Wayfinder Systems AB of Sweden. The application turns the compatible mobile phone into a complete GPS-based navigation system with detailed maps and points-of-interest of a number of cities in India.
The application is available on BlackBerry 8800 and soon expected on other handsets too. Airtel users can avail map information and area coverage details of Delhi and the NCR (Gurgaon, Faridabad, Noida, Greater Noida, Ghaziabad), Bangalore, Mumbai and Navi Mumbai, Thane, Pune, Chennai, Hyderabad, Kolkata and Chandigarh.
Not to be left behind, Nokia has also launched its Nokia 6110 Navigator GPS mobile device. The company has enabled this device with integrated maps, routing and navigation with the click of the one-touch navigator key.
SatNav Technologies, an IT products company, will be competing in the market with its GPS turn-by-turn navigation software for all Windows mobile devices. The navigation software can be installed on Pocket PCs, personal digital assistants (PDAs) like I-mate, O2, HTC and other Windows-based mobile devices.
Customers who wish to arm their Windows mobile devices with navigation capabilities can easily install the Satguide software on to their current mobile devices and start using the device for finding correct routes, ATMs, hospitals, cinema halls, bank branches and other locations on their screen across the country.
Those who do not have a GPS-enabled phone have the option of purchasing the GPS receiver separately. The software is priced at Rs 5,000 for all Windows devices across the country.
Amit Prasad, founder and managing director of SatNav Technologies said in a statement, "The software upgrade of mobile device will be a cost effective transformation of a phone into a high-end navigation device. The potential for navigation devices is increasing significantly every year; with over 300,000 Windows-based, handheld devices in the country we are confident that we will be able to tap a significant 25 per cent of the market."
Don't be too disappointed if you don't yet find your street or a particular nook in the city though. This is not the devices' fault but due to the lack of availability of relevant maps.
"We are continuously upgrading our maps by adding streets, local landmarks and an intuitive software so that the user does not spend time struggling to fill in details about his destination and locating the same," assures Rakesh Verma, MD, MapmyIndia.
GPS technology is now available for tracking vehicle fleets, boaters and pilots, and it's becoming a standard accessory in cars and mobile phones. MapmyIndia Navigator has also become the first GPS navigator in India that would be available as a standard accessory with all variants of General Motors' premium cars.
With plain vanilla portable navigation devices plunging below Rs 20,000, manufacturers are forced to fight for ways to continue commanding premium prices. Their response -- to cram in as many extra features as possible. So, simply strap your seat belts and get moving.
Powered by

More Specials