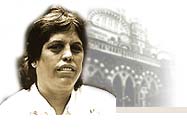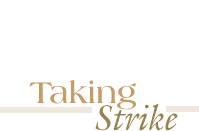 Archana Masih
Diana…
Her similarity to England's tragic heroine just ends there. This Diana is the sporty kind. Swaying the willow and swinging the ball. Bobbing her head in and out of the captain's cap. Facing a pace that once knocked four of her front teeth at one go.
Twenty-two years after losing those teeth and two years after her retirement from women's cricket, Diana Eduljee remains the most popular of the lot. "I have only retired from international cricket, I am still very much around on the domestic scene," clarifies the lady who spent 20 of her youthful years playing cricket for India.
The rest, of course, she spent as most players in India do -- playing her role as sports officer. A role that still continues, in a more prolific way where she supervises the administration of the sports department at Western Railway.

On a bright and humid week day, Diana was the only person present in her first floor office in the heart of Bombay. A trudge up the wooden staircase of the stately gothic building, past a series of lefts and right turns led to the sports office. A crisp Hindi plaque stuck out of the huge door. As crisp as the security personnel downstairs who can casually keep one waiting in a corner because the man at the reception went amissing.
Inside -- well, well inside… rows of files and typewriters rested on quiet tables. Not a living soul. Only the sound of a television interrupted the whirring of fans. A tentative push at the cabin door and Diana sat behind a large table staring at Nick Gowing on BBC World. "I love watching the news. That's why I have two televisions at home. Even newspapers. I often walk across to Churchgate station and buy whatever newspapers are available from different parts of the country," she would say later.
As for the zero staff: "It's because of the motor men's strike," she explained. Didn't we know how life went for a six each time these local trains played truant? But Diana lived far from such irritants. A 15 minute drive is all it took for her to get to office, unless she made that trip to the suburbs for the Thursday novena. A long standing routine she followed as much as possible.
Though still a part of the Indian Railways women's cricket team, life had changed. Assisting in the management of the department's 350 players, 275 of which made international representation, somehow couldn't match with the excitement on the ground.
"It's frustrating to see telegrams for other players, informing them to report for a certain game. I recall the days they came for me," she said of the old world communication method that continued to remain with the railway. But luckily of course, there wasn't much she had missed as there wasn't much happening on the international scene anyway.

And that was even more frustrating. "What we need is a good public relations man to sell this game. Unless the authorities are made accountable the game will continue to suffer. There are hardly any tournaments and sponsors," she voiced her grouse. Going back to those pitfalls, she highlighted some of the administrative problems which had nagged her consistently. "Once, we put our foot down that we didn't want a government nominee on the committee. They stopped clearing the team. We then had to play at our own expense if we wanted to participate in international tournaments."
Since the federation depended on the government for money, India missed the '88 Women's World Cup. The result? Between '86 and '91 there was no international exposure for Diana and the team. "We said let us not purchase our blazers but earn the colours of the country. Unfortunately, sports in India is still following the same trend."
Whether it was an attribute often identified to the Parsi community or not, her rhetoric was eloquent. No room here for mincing any words. Neither had things become any better yet. India is to host the sixth Women's World Cup in December. Twelve countries will be participating in the tournament and the event had drawn no attention. "I don't know if anyone is even aware of it. I can't understand the reason for this secrecy," she shook her head.
If that was not enough, the Sri Lankan men's cricket team was touring the country at the same time. Concerned that this would draw the crowds away from the World Cup, the Women's Cricket Association Secretary Anuradha Dutt had written a letter to the BCCI President Raj Singh Dungarpur, requesting him to postpone the Sri Lankan tour.
Dutt wrote the Lankan tour would "kill the World Cup." A view strongly supported by Diana. Sponsorship and television coverage could make all the differences -- a boost desperately needed by women's cricket. "Now it's going to be very difficult to get Doordarshan to cover the matches. It won't be foolish not to cover Sri Lanka for women's cricket. They know what sells," said Diana.
With long years in the game behind her, Diana could place these apprehensions squarely. Something she had always been known for. A rebel is what they often called her. A trait former team mate and Arjuna award winner Shubhangi Kulkarni provided some reason to: "Not only was she talented, she was also an intelligent cricketer who could plan a good strategy," said Kulkarni who played with Diana for 17 years. "Since she was extremely knowledgeable about the game, knew the rules well and expected women's cricket to be organised just as well as men's cricket, she was often seen as a rebel."
Diana has lived with it. Has also paid for it. "I like to call a spade, a spade," she assessed matter of factly. "I've found myself in the team on the strength of my performance. That's why I survived so long."
But then, she was dropped from the team in '95 and finally quit the international circuit later. She still believes she didn't deserve it and was rather insulted when the secretary informed her of the selectors' decision just 10 minutes before the team was announced. "Considering the effort I had put in for so many years, I thought they could have done it in a better way. Unlike men's cricket, there is no public awareness when a woman is dropped from the team," she says.
Photographs: Jewella Miranda Continued...
Tell us what you think of this profile