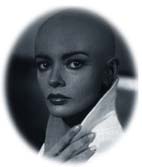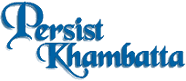 Savera R Someshwar
I'm so glad you're here. You see, I was told that the press people were going to be here at 12.30 and so I should be here by 12…"
I stopped at the door, stunned at the effusive welcome.
"…and I've been sitting here, twiddling my thumbs, and eating all this stuff (she gestures at the coffee table, which holds a couple of carefully arranged silver bowls filled with salted cashews, almonds and some delicious looking chocolate chip cookies) which I shouldn't be eating and waiting… waiting… waiting!"
Persis Khambatta is, obviously, on the edge. It's four days to the launch of her first book -- and she is on tenterhooks. Will everything go off well? Will the grand launch take place as she has planned? Will all the invitees be there? Would her 'girls' let her down? Would…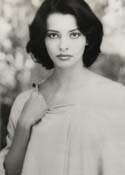 Pride of India -- the coffee table extravaganza that chronicles the saga of the Miss Indias down the decade -- has been Persis's baby for more than a year -- and now that the book was to be unveiled to the harsh, critical glare of the rest of the world -- she was, but naturally, jittery.
"This is a unique book," says Persis of her baby, which is priced at Rs 1,495. "No one has ever bothered to chronicle the beautiful women of India -- isn't that strange in a land that is famous for its beautiful women? And when I discussed this idea -- that I would profile the Miss Indias of this country down the years -- with certain friends, they were amazed. And so supportive. They all told me, "Persis, you are the ideal person to do this book. After all, you are a Miss India yourself. And one of the most famous women of this country. You must do this book."
It was a radical change for the actress who's irrevocably been associated with Star Trek -- The motion picture. And the fact that she shaved off her hair for that coveted role.
"What do you want to know about Star Trek?" asks the former Revlon and Air-India girl. Then nostalgia firmly tugs her down former paths. "Do you know," she asks with a soft voice, "I used to shave my head every day. With an electric razor, Thursdays to Saturdays. And on Mondays, they used to shave my head with a razor to take care of the weekend growth. We had to do it every day; after all, I was playing someone who was naturally bald. Then my head would be covered by make up, to hide that five o'clock shadow."
All the make up, and the heat of the lights, would give Persis a pimple on the head. "But how could someone who was naturally bald have a pimple on the head?" So a doctor would stand by, and during one of the longer breaks, inject Persis in the head to flatten out the pimple. "Can you imagine that?" she winces. "Can you imagine being injected in the hard part of the head every day? It would be so painful!"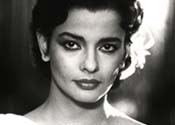 Or how the red light that she had to wear in the hollow of her neck would burn her throat. "I think that light had a metal back or something. After a few seconds of shooting it would get really hot, and I'd shout "Switch it off, switch it off." And they would run and pull the band from my throat, only to find a red burn mark."
Finally, the Star Trek team devised a method whereby Persis herself would be able to manipulate the switch to the red bulb through a wire that ran through her sleeve. "But some of the shots were long. And I'd race through my dialogues just so that I could switch off that bulb as soon as possible."
There are other bitter-sweet memories -- of her career as a professional model and international actress, of meeting Indira Gandhi (then the prime minister of India)….
"Do you know, when I was being introduced to Mrs Gandhi -- she waved her hand and said, "Everyone knows who Persis is, she does not need an introduction. She is the pride of India."
And that could have been where the book was born. For there was the thought in Persis's mind -- that if she ever wrote a book, that would be a good title.
There were memories of returning home, of continuing to receive international film offers and rejecting them because she had committed herself to Indian projects. Of finding out that Indian producers were not as reliable, or professional, as their international counterparts. Of, as a result, losing out on international projects. Of resurgence as the Garden Vareli girl.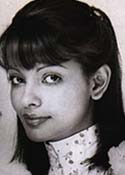 And then came the book -- or, at least, the idea for one.
She hugged the idea to her chest -- she did not want it copied, as so many of her other concepts had been. "You know," she says, "I adore Mother Teresa. And I once wrote this song about her that I sent to Bappi Lahiri. I know that tape reached him a certain morning. And that very afternoon, I get a call from one of India's biggest music directors. "You know, Persis," Bappi Lahiri tells me, "I've just written a song on Mother Teresa."
She sits back and looks at you with a how-can-these-things-happen question in her tired eyes. "Ah, well," she pulls herself up with a smile. "I guess these things will happen. And, in a way, I'm glad he's doing this song. It will get much more publicity this way."
But "these things" were not going to happen with Pride of India -- a project shrouded in secrecy and shared only with the publisher. And this was when Persis revealed the other side of her character -- a side that made some of the Miss Indias featured in her book dub her The Persistent Khambatta.
"She'd call again and again," says Miss India 1989 Shikha Swaroop. "And then she'd call once more. She made sure that she got through the person concerned."
The persistence resurfaced when she was trying to get in touch with Mother Teresa -- and she sent her umpteen letters. "I think she was the most beautiful woman in the world -- which is why it is fitting that India's first book on beautiful women be dedicated to her. I desperately wanted her to inaugurate the book and finally managed to speak to her just four days before her death.
"And Mother appreciated my effort in doing this book. She told me that, since her health was indifferent, she would not be able to come to Bombay for the book release. I told her we'd come to Calcutta. She told me to write to Sister Nirmala and then, four days later…
"Not everyone can be as selfless as she was. Everyone might feel like doing charity -- I do too, in fact, I collected a lot of money for the victims of the Latur earthquake -- but not everyone can help a diseased person. I don't, for example, think, I could touch a person who had leprosy sores all over his body."
In homage to Mother Teresa's boundless love and caring, not only has the book been dedicated to her, but part of the royalties will go to the Missionaries of Charity. Besides, 50 of the books which have been autographed by the various Miss Indias, have been priced at Rs 5,000. And the sales proceeds of these books will go directly to the Missionaries of Charity.
The book: Pride of India